Trees are a vital feature of any landscape. A well-kept lawn and attractive trees increase the value of your home. You should employ a trustworthy tree removal service to protect your home and property for all of your tree needs.
When it comes to tree services, it's crucial to understand what systems and lines run beneath your yard, regardless of who does the work around your house. You might not realize there are networks of sensitive subsurface electrical or plumbing lines to be aware of until it's too late. To evaluate the tree you wish to remove, you should employ professionals covering tree removal services in hot springs village, AR professionals.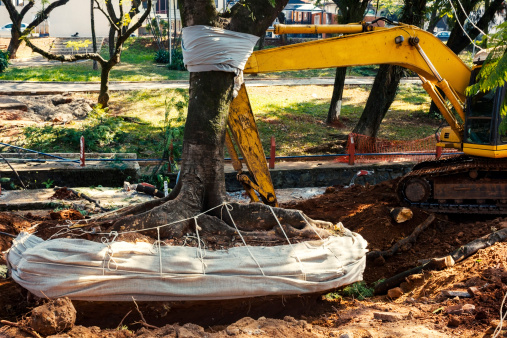 Proper preparation, equipment, and a knowledgeable tree company are required to avoid harming people property, and tampering with power lines while working with trees. Do not attempt tree removal, stump removal, tree trimming, or routine maintenance on your own.
Hiring a tree service business is not as simple as it may appear, and it necessitates some forethought and planning.
When it's time to get rid of a tree in your yard, you should hire a professional tree removal service provider. Removing a tree from the ground should be left to the professionals. Trying to do it on your own could endanger you or your property.
You can ask the following questions to learn more about these tree removal businesses.
Essential Questions To Ask Before Hiring A Tree Removal In Hot Springs Village Arkansas
You should ask a tree service several vital questions before hiring them.
1) Is The Tree Removal Company Insured?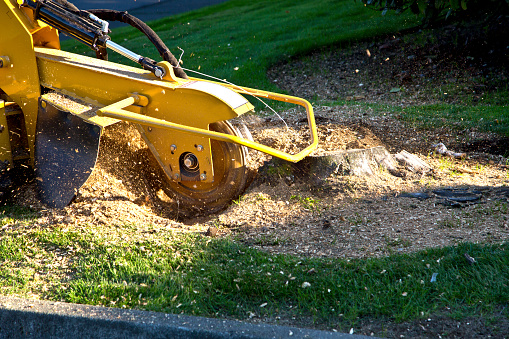 Tree removal is a dangerous job. It's hard to know what will happen during tree removal, and you don't want to be held responsible for any injuries or deaths in your yard.
If a tree removal firm has a permit and is insured, you may be assured that your home is safe. Please request a copy of their policies and check for liability and workers' compensation coverage. Workers' compensation relieves you of the burden if a worker is injured while working on your home project, and liability coverage ensures that any damage to your property is remedied.
2) How Long Have They Been In Tree Work Business?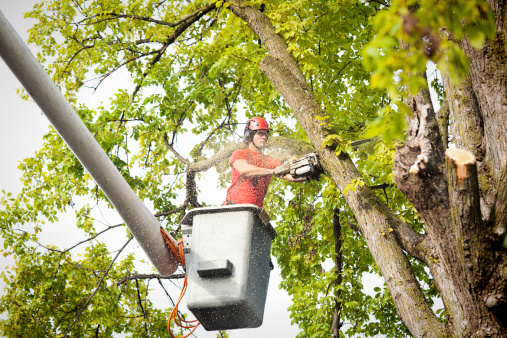 Everyone has to start somewhere, but you don't want to entrust your property to inexperienced tree service. Because tree work is dangerous, make sure the tree removal company you hire has the experience and a strong track record.
Consider inquiring about their experience in the tree removal business. An experienced tree removal firm has seen and done more with all tree varieties in your area. They have the knowledge and foresight to safely and quickly do tree removal services and debris removal.
Before hiring a tree removal company for an emergency tree removal, talk to friends, prior clients, and neighbors who have worked with them, as well as read online reviews.
It would be best to avoid pop-up shops and work with a reliable tree removal firm in the hot springs village. In the long term, paying a very reasonable price for quality service is worth it.
3) Do they provide precise estimates?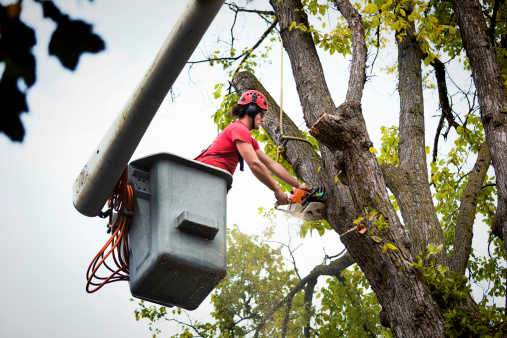 It would be better if you ask and get free estimates or prices from a tree removal firm in a hot springs village before hiring them for their services. Request for an estimate so that you may compare quotes and understand how different firms will charge you for their tree removal services.
If a company charges significantly less for the same service, it could suggest a lack of experience or cost-cutting. Urban Jacks Tree Service in Hot Springs has the top tree service professionals and will provide you with a free quote and free estimate for your tree service needs.
4) Does Your Tree Removal Job Require a Permit?
If you need to remove trees or tree stumps in Hot Springs Village, AR, you must first inquire and be informed of whether a permit is required. Your homeowners' association's permit and clearance form are frequently necessary, and failing to meet the conditions would be a costly mistake. Unpermitted work can result in hefty fines and neighborhood strife in most cases. Follow the law, become aware of your state's requirements, and ask if the tree removal company has applied for any required licenses.
5) Is the company equipped with the necessary tools and equipment?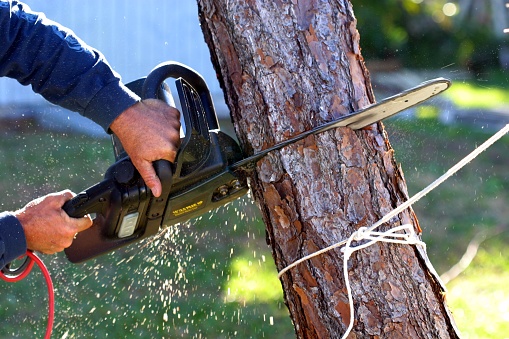 Another key aspect you need to ask a tree removal firm before hiring them is what tools they use to execute tree cutting duties. Another critical aspect is what tools and equipment should be used to execute tree-cutting duties. Modern tree-cutting firms invest in elevating systems and new chainsaws with expanding poles to ensure safe tree removal and trimming.
There's no way a firm can provide you with safe and high-quality tree cutting services if they don't use modern, up-to-date tools and equipment.
6) Does The Tree Removal Company In Hot Springs Village, Arkansas, Have References?
What other customers say about working with a particular firm for a tree service might tell you a lot about them. Searching for Online reviews from sites like Google Maps, Facebook, and Yelp is an excellent method to learn more about a tree removal company's reputation.
7) Do They Clean Up After The Work Done?
Professional tree removal firms will always leave your property in better condition than when they came. Get the specifics on how they cart out branches, wood chips; leaves are strewn about the work area and debris that can end up on the roadway. Some businesses will charge an extra fee for debris removal, while others will include it in their offer. Check to see if the trees will be removed and cleaned up and if they charge extra for debris removal.
8) How will the job be approached?
Inquiring about the company's method will assist you in determining whether or not they know what they're doing. Their method may result in harm to your tree or grass, which may not be in your best interests.
If the company suggests that the tree be down, make sure you understand why this is required.
9) Do they provide emergency tree removal Services?
Tree removal services can be scheduled in advance, but they may be required immediately in some instances. This is because trees are susceptible to weather conditions and may fall due to a large storm or strong winds. Your tree removal firm should be able to provide you with emergency services. That gives you peace of mind in the event of an emergency, knowing that your home will be safe and that no damage will be done to nearby properties.
TAKE AWAY
It's preferable to invest some time and effort in finding the proper arborist than to suffer from substandard service later on. And the key to finding what you're looking for is to ask the relevant questions.
Urban Jacks Tree Service provides the best tree removal services. Contact us now for your tree services.